India: 22 Jan 2016. On 22 Jan 2016 the 24th Edition of Convergence Exhibition themed as "Digital India" successfully started his new technology display which would last for 3 days. Along the adjacent halls, more than 500 exhibitors from 20 countries attended this exhibition including Telecom, Networking, loT, Cloud Computing, Digital Homes and Smart Devices industries. More than 5,000 visitors were flowing among various stands and enjoying the beautiful articles as well as looking for the precious business opportunities.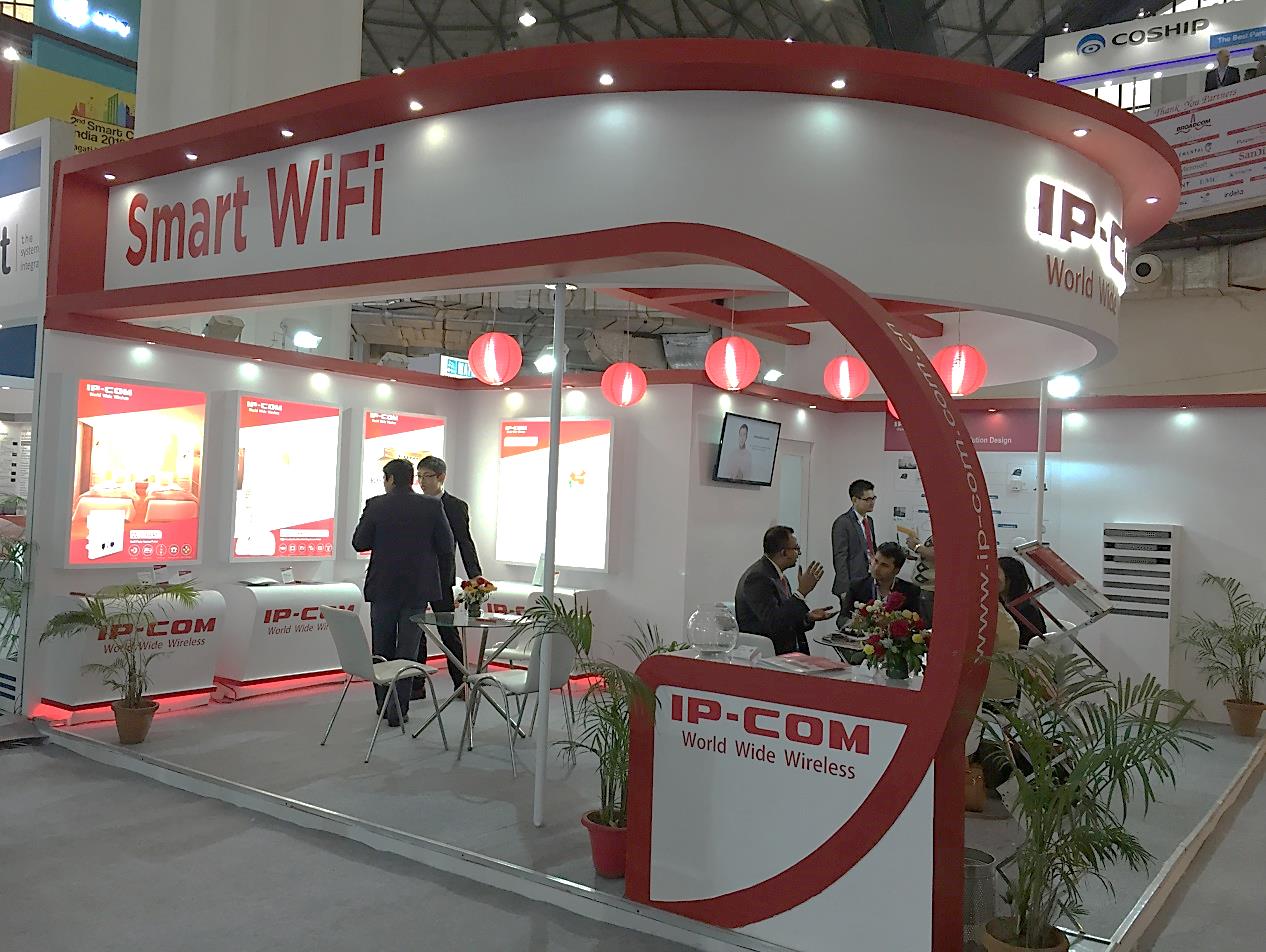 Among the numerous stands IP-COM marked as "Smart Wi-Fi" shone like a star in the thousands people flow. By beautiful decoration of stand, IP-COM displayed full series of products and solutions here, including gateway, switch, wireless access point (indoor & outdoor), access controller and related accessories. Many visitors were attracted into the IP-COM stand and took a look for the delicate products. Many of them were from SI and ISP companies and interested in the high power networking devices. Some of them took a glance for the outdoor wireless access point and wanted to acquire the outdoor CPE as well as the outdoor coverage access point. Some of them from surveillance industries were interested in the switches from 8 ports to 24 ports.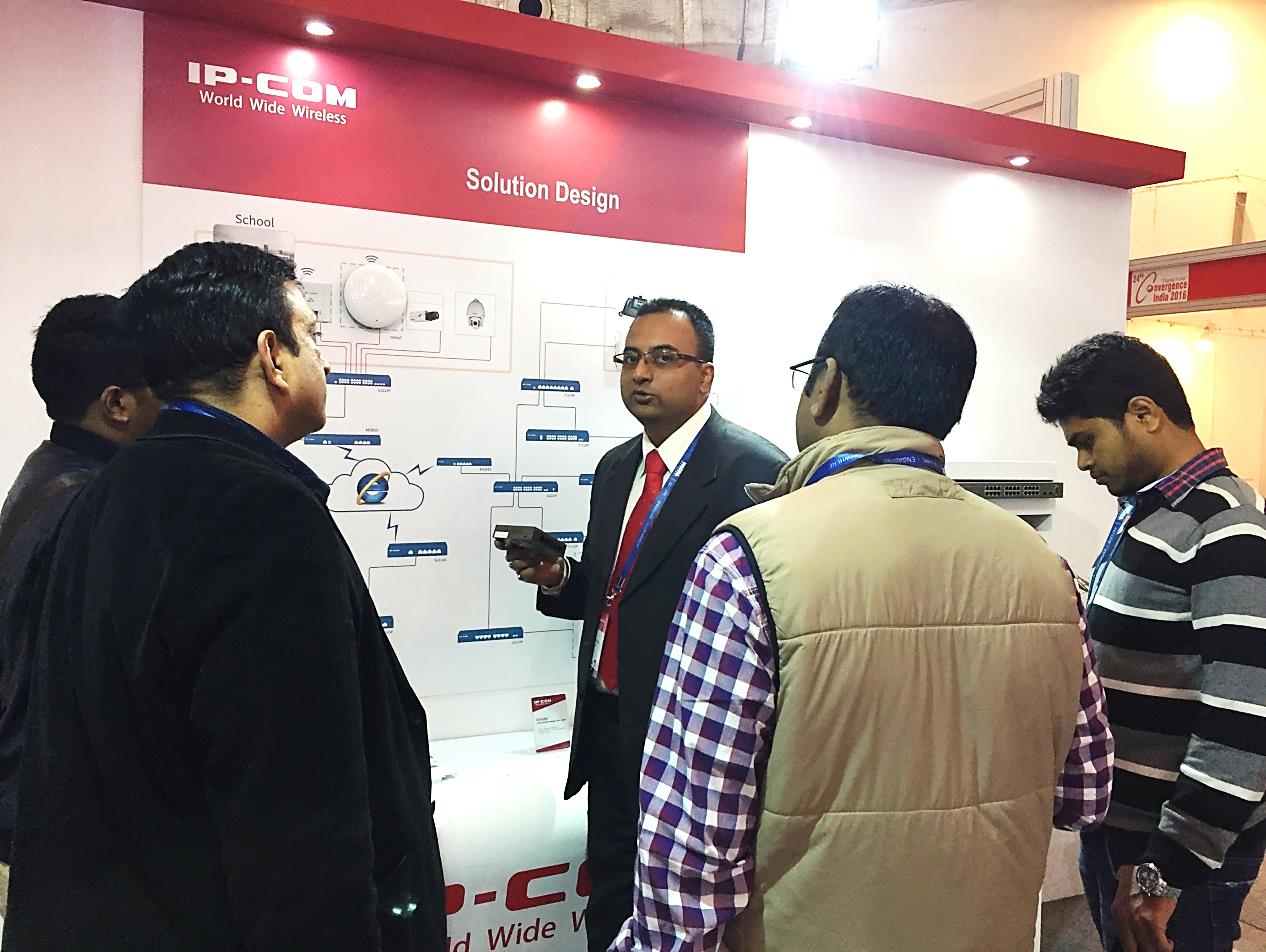 During the media interview, IP-COM Director of Sales and SAARC Pinaki Chatterjee declared that, "IP-COM has been dedicated to providing most cost effective SMB Wi-Fi solution to Indian market which includes hotels, schools, enterprises and hospitals. For better Wi-Fi experience and lower integration cost we never let our partners and customers down. In 2016 we are building the local team to further serve Indian market."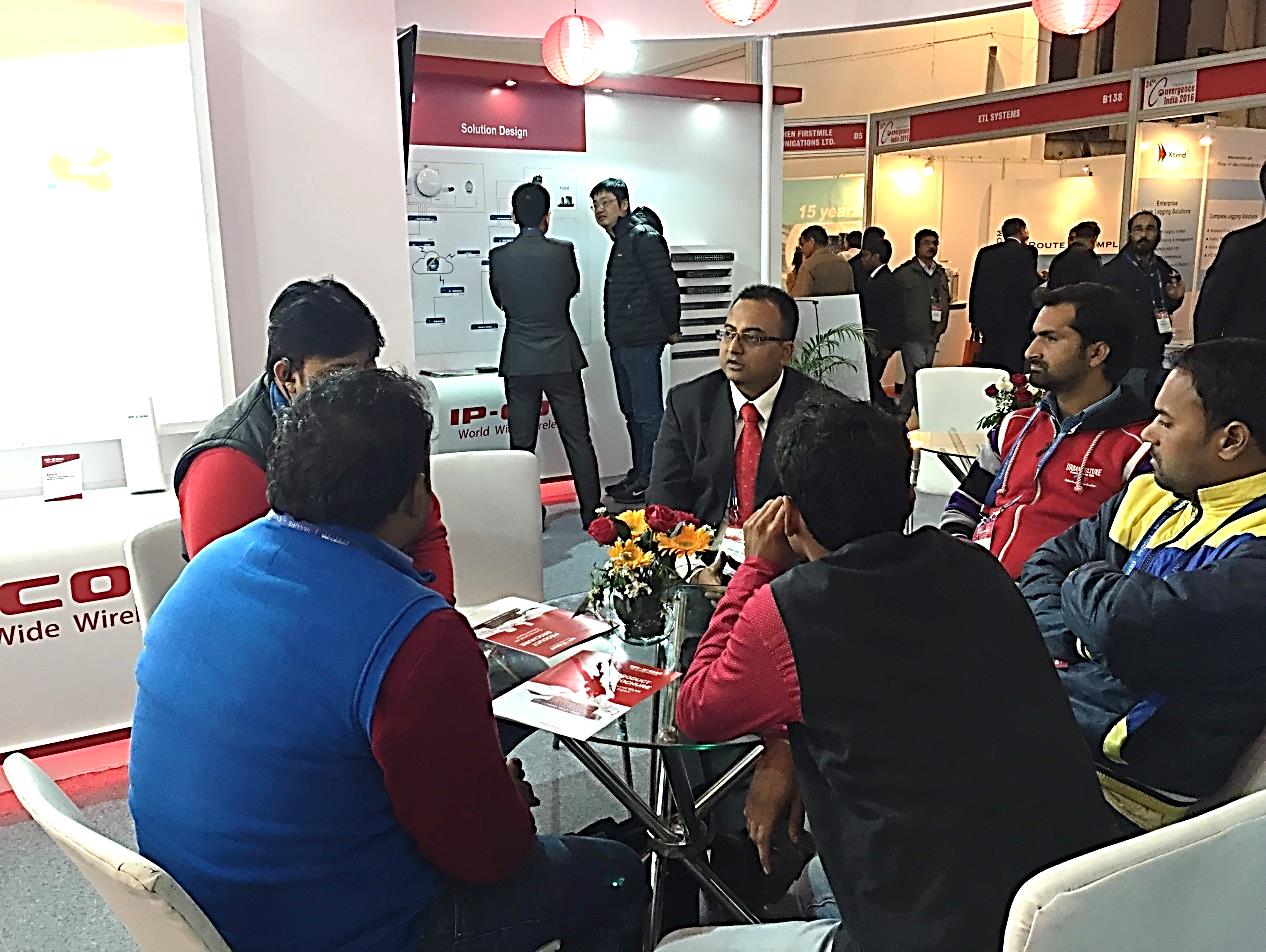 Up to now, IP-COM has taken twice for the attendance of the Convergence expo since 2015 and shown the latest products as well as new technology. It not only provides a stage for us to show our cutting-edge technology, but also helps us further communication with our partners and generates more sales leads as well as potential project opportunities.
From IP-COM Marketing Department