11st of May, 2016, along with partner Wordsun, one of the biggest companies work on communications and networks in Iran, IP-COM held a product release and partner summit in grand scalein Espinas Hotel of Tehran. Tony Liang, the V.P of IP-COM, and Saeed, the CEO of Worldsun, presented this summit. About 170 honorable guests presented, including main-stream ISP, SI and media.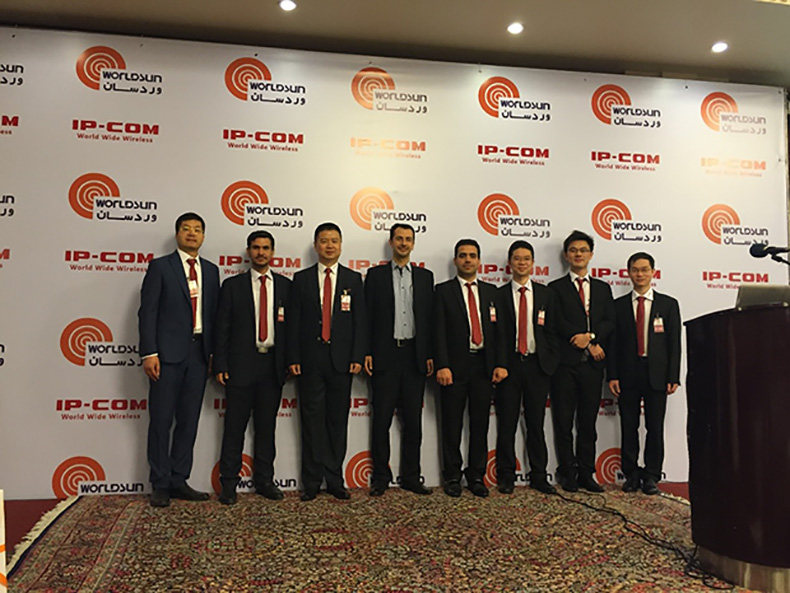 The summit started as scheduled, Mr. Saeed, the CEO of Worldsun, firstly showed his warm welcome to all the audience presented and gave a brief introduction of Worldsun. 'The cooperation with IP-COM will bring new changes to Iranian wireless communications industry, and I have every reason to believe that it will be a promising cooperation for both IP-COM and Worldsun. With Worldsun's technical strength and powerful marketing channels, it is only a matter of time to spread IP-COM in and outside this country,' said Mr.Saeed in his speech.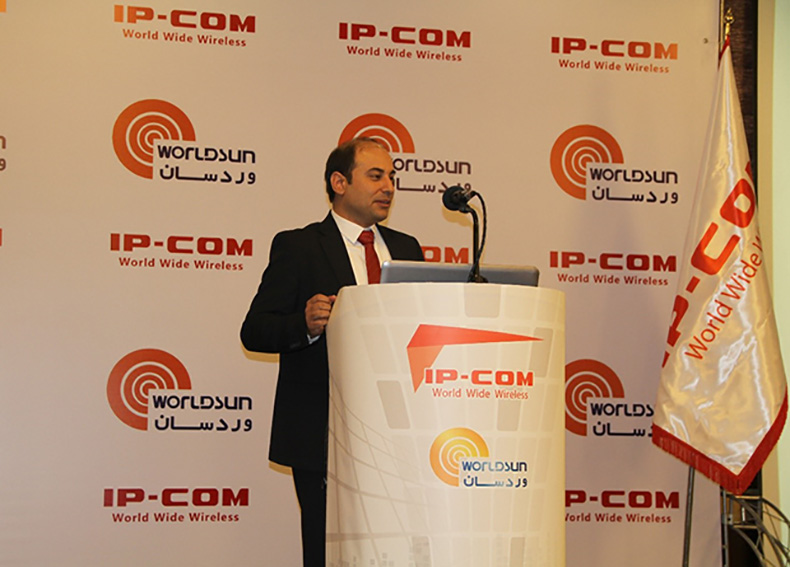 Then Mr. Liang made his speech, pointed out the new tendency of future internet industry and the positive changes of wireless solutions made on people's lives. Meanwhile he spoke highly of the cooperation between IP-COM and Worldsun, 'as a strategic partner of Worldsun, I am extremely confident about IP-COM's development in Iran, 'said Mr. Liang.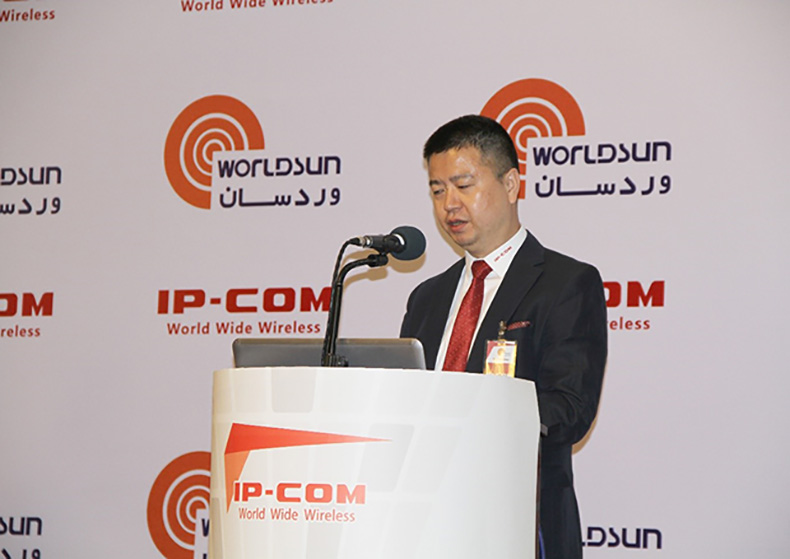 Mr. Yu, the regional president in charge of Middle East& Africa, gave a brief introduction of IP-COM from all angles like history, technical strength, the future strategy and the core value of SME solution. Finally, he invited all the partners to join IP-COM and Worldsun's business to achieve a win-win target. The crowd broke into thunderous applause.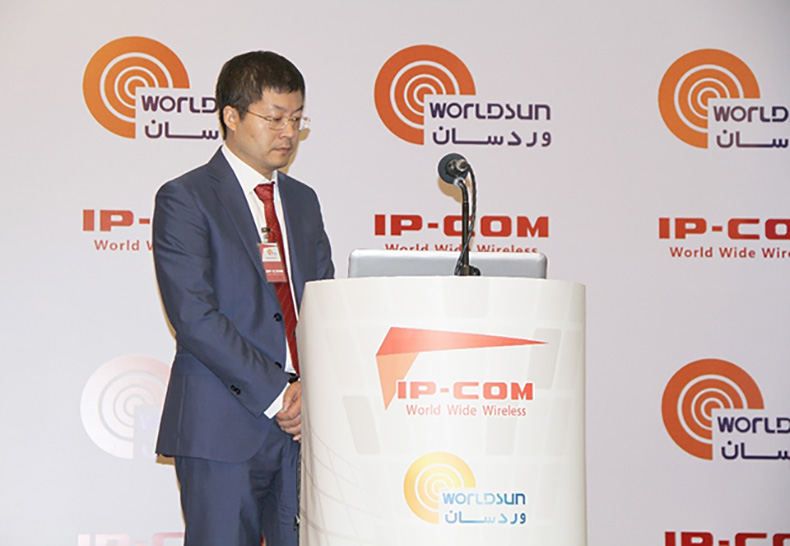 William Zhang, the Product Manager of IP-COM, together with Mr. Vahid, the CTO of Worldsun, presented IP-COM's product and solution in vivid and simple way, which earned so much attention and praise. A lot of related questions were asked by the partners, which, to a certain extent, showed their recognition to IP-COM's solution.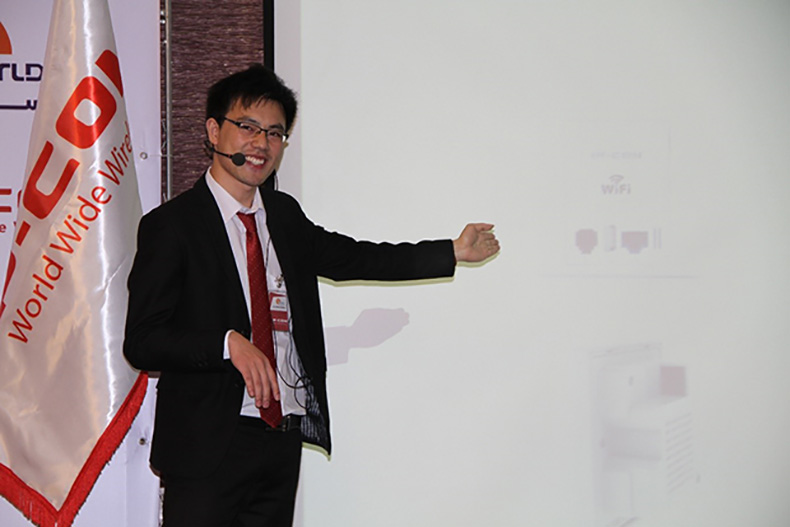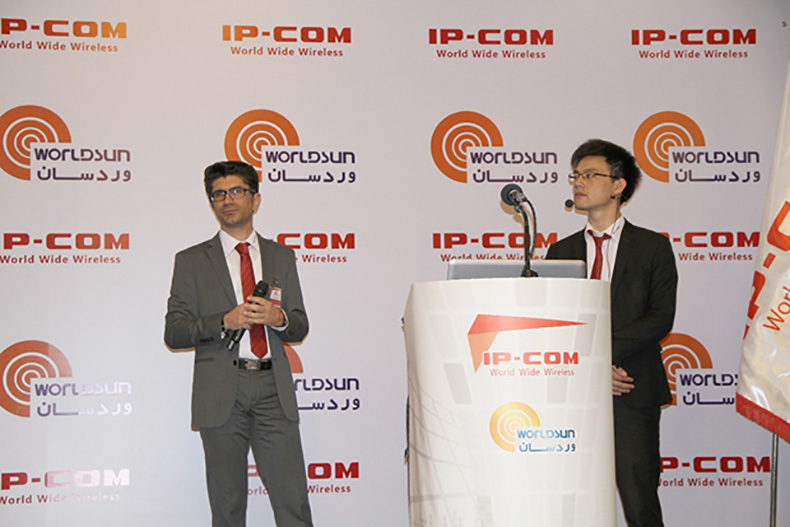 During the lucky draw session, everyone got extremely excited.
A gentleman became the luckiest guy and showed his expectation towards the cooperation between IP-COM and Worldsun.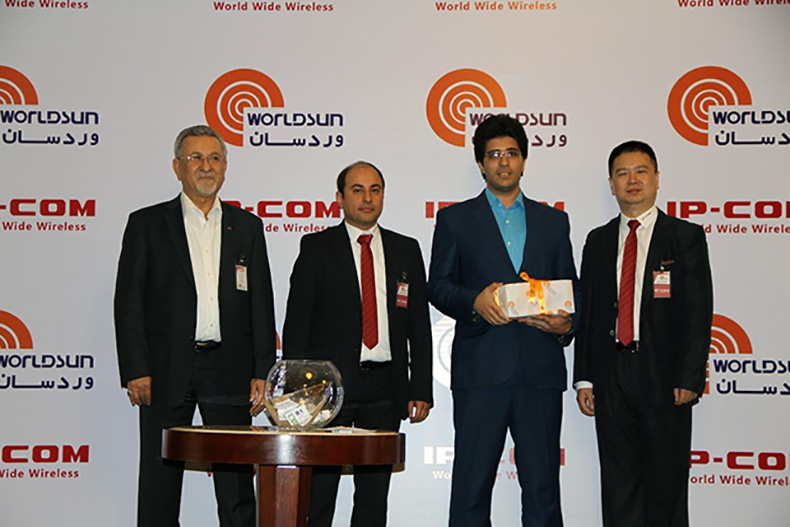 At the last of the summit, Mr. Saeed and Mr. Liang were interviewed by local TV, both of them showed the confidence to the development and potential of Iranian ICT market.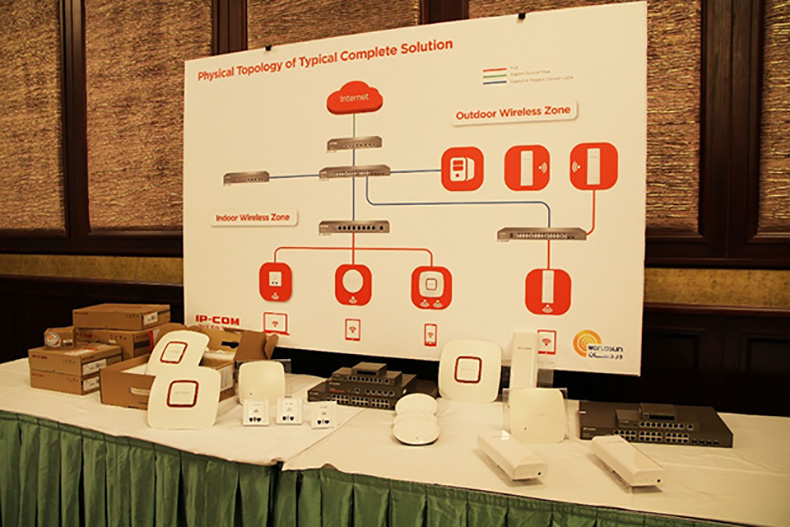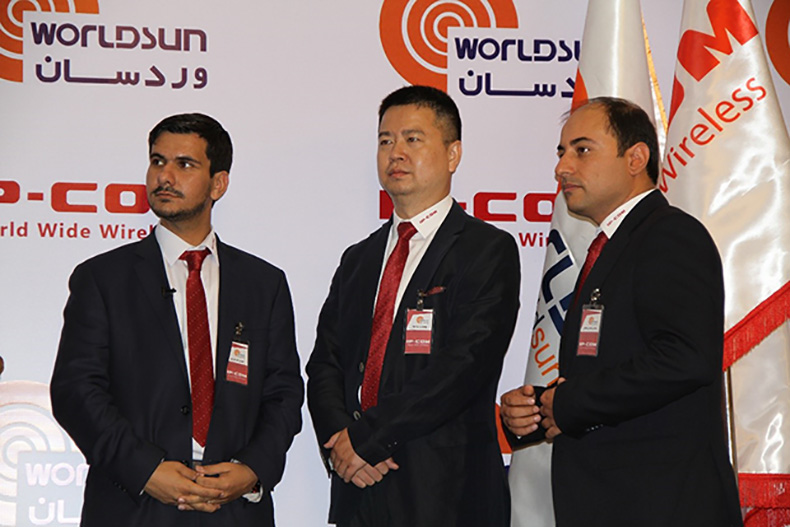 The summit is a good start for IP-COM to step into Iranian market, and it also indicates a profounder cooperation with Worldsun.
Highlights in Summit